Become the best golfer you can be!
Ben Pellicani, PGA Teaching professional
TOUR PROVEN / PHYSICS BASED / EASY TO LEARN
YOUR TIME IS VALUABLE
Pelli Golf provides a plan and a system to improving and playing your best golf!!!
Online lessons
Technology has provided the opportunity for anyone worldwide to get coached by Ben Pellicani, PGA. Using the platform of CoachNow, Ben is able to provide swing anaylsis, drills and practice plans for anyone within the world!
Email: ben@pelligolf.com to get started TODAY!!
Single lesson
Student is able to upload unlimited swings for analysis for a week with one video analysis and one set of drills provided. Cost: $100
Monthly Program
Student is able to upload unlimited swings for analysis, with a minimum of twice a week video analysis and multiple practice drills provided for each skill set. Cost: $400/month
NCAA Approved Club Golf Team for Junior in Nashville
The mission of Team 615 is to develop committed golfers in a team environment to improve technical skill sets, practice habits, knowledge of the game and develop character in youth golfers.
Who is eligible to join?
Any golfer who is currently enrolled in 8th thru 12th grade who resides in Middle Tennessee who wants to compete in local, regional and national junior events.
What is team practice?
Team practice is 90 minutes of guided and supervised practice for each student. The student to teacher ratio typically is 12:1. Practice can include but not limited to full swing, short game, practice strategies, and course management.
Who are the coaches?
The lead coach is Ben Pellicani, who has worked with multiple students who have been in the top 10 AJGA Rolex Rankings and most recently the Associate Men's Head Golf Coach at Lipscomb University. Guest coaches will be used for their expertise on a periodic basis. Fitness is directed by Mike Wilson a TPI level 3 certified golf fitness specialist. He currently is the lead trainer for multiple Web.com/PGA Tour players and travels to a dozen tour events a year to be the fitness liaison for the PGA Tour.
Why join the team?
The goal for most junior golfers is to play high school then pursue the opportunity to play NCAA college golf. One of the hardest adjustments for players to make at the college level is learning to play in a new team environment. Having the experience of coaches who have coached players at every level: junior, college and professional level, help the players to better prepare to make the jump to the collegiate game.
Why not just take individual lessons?
The saying "iron sharpens iron" directly applies to developing junior golfers. This team environment allows for the players to have friendly competition on a regular basis where everyone has the goal of improving. In addition, team practices allows for an economical way for golfers to be seen and observed by qualified professionals.
Can I have a different swing instructor then Team 615 coaches?
Yes you can. The coaches at Team 615 will communicate with outside swing instructors to see what the drills and technical areas the student is working on.
Note: Commitment to each training period is made prior to the start of the training period. Any missed practices can not be made up unless injury or prolonged sickness have occurred. Family vacations will be handled on a case by case situation.
Team 615 Schedule
November thru December Session
Golf
Nov 2, 9, 16, 23
Dec 7, 14
plus an individual lesson to be used by Dec. 31
Fitness
Nov 4, 11, 18
Dec 2, 9
Location: Mpact Sports, 121 Seaboard LN, Unit 1, Franklin TN 37067
Cost: $470 includes
2019 GOLF Schedule Practice Sign ups
August thru October Practice schedule
November and December Practice Schedule
2019 FITNESS Schedule Practice sign ups
Prices for 2019-20 Season
Individual Lessons
All individual lessons include range balls and a video summary sent to your email at the conclusion of your lesson using V1 video software.
Adult
Westhaven GC Member 1 hour lesson: $100
Non-member 1 hour lesson: $125
College players (enrolled in college)
1 hour lesson: $100
Junior (18 or younger)
1 hour lesson: $80
30 minute lesson: $50 (for those under the age of 10)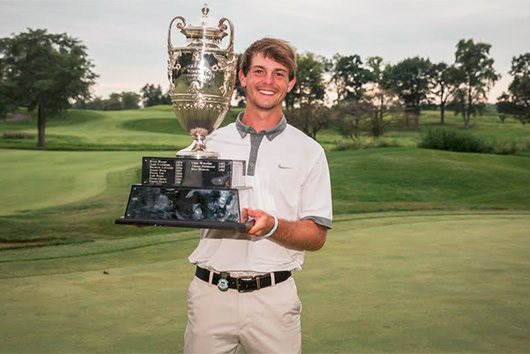 Students
I have had the privilege to work with some of the best players at every level: junior, collegiate, national team, and professional levels. Below you will see some of the accomplishments they have earned while I had the privilege of working with them. Thank you to all my students for working hard and believing in the system.
Professional
Wins
Mackenzie Tour (PGA Tour Canada): 1
Long Island Open
West Florida Match Play
Providence Open
Symetra Tour: 1
Moonlight Tour: 5+
Swing Thought Tour: 1
Accomplishments
National Senior Player of the Year PGA of America
Qualified for USGA events: US Senior Open, US Amateur, US Mid-Am
Monday Qualified PGA Tour events, Web.Com
Qualified National Club Pro Championships PGA of America
Member of PGA Tour Latin America: 3
Member of PGA Tour Canada: 4
Member of LPGA Tour: 1
Member of Asian Tour: 1
Amateurs
2016 Jacksonville Area Match Play Championship
2015 Western Amateur Champion
2015 Dogwood Invitational Champion
2016 & 2017 Tennessee Golf Association Amateur Player of the Year
Top 10 player World Amateur Golf Ranking (WAGR)
National Teams
Austrian Junior National First Team
Walker Cup alternate
College Scholarships
Vanderbilt University
University of Virginia
Butler University
Bucknell University
College of William & Mary
Johnson and Wales University - North Miami
South Alabama University
University of South Florida
Lipscomb University
Memphis University
Air Force Academy
Austin Peay University
University of Chattanooga
College Awards
Freshman of the Year Atlantic Sun - First Team Atlantic Sun - First Team Atlantic Sun Championship
Player of the Year - Atlantic Sun Conference 3x
Scholar Athlete of the Year - Atlantic Sun Conference 2x
NCAA Regional Individual At Large Bid
NCAA National Championship Appearance
NCAA All-American 2x
All-ACC Team
College individual titles: 10
Juniors
AJGA Tour Victories: 3
AJGA First Team Rolex All-Americans: 1
Junior Tournament Victories: 90+
Runner up Austrian Amateur Championship
Runner Up Player of the Year FCWT
Participant in TOYOTA Junior Golf World Cup
Tennessee Junior Cup Participants: 2014 - 1, 2015 - 3, 2016 - 3 (MVP), 2017 - 3, 2018 - 3, 2019 - 2
Amber Pellicani, RD/LD
Nutrition is vital to peak performance and Pelli Golf consults with one of the best dietitians in the country. Amber Pellicani, RD/LD has been an advisor for multiple top golf instructors, collegiate players, professional golfers and individuals looking to better their health. A graduate of Lipscomb University, Amber did her residency at Baylor Medical Center in Dallas, TX, before heading to Orlando, FL. While heading the largest NICU in the country at Winnie Palmer Hospital, she was the lead nutrition consultant at Mike Bender Golf Academy. Since moving to Nashville, TN she has appeared multiple times on Golf Channel's Morning Drive. For more information about golf nutrition or general health improvements please contact: amber.pellicani@gmail.com
Pelli Golf is a Proud Partner of Mike Wilson Fitness
Mike Wilson is a TPI Level 3 Certified Golf Fitness Specialist. He currently travels on the Web.com Tour working with some of the best golfers in the world while also overseeing all Trevecca Nazarene University athletes as Head Strength Coach for the Trojans. All Pelli Golf students will receive a TPI Evaluation that specializes in finding any movement limitations the golfer might have that could be inhibiting their swing. Strength and power assessments will also be conducted to further personalize each athlete's workout program. Training will be done both in person and through Coach Wilson's mobile app. Players will have access to him for any questions they might have. Each program will be tailored to the specific athletes needs.
For more information on Mike, please visit www.coachmikewilson.com.